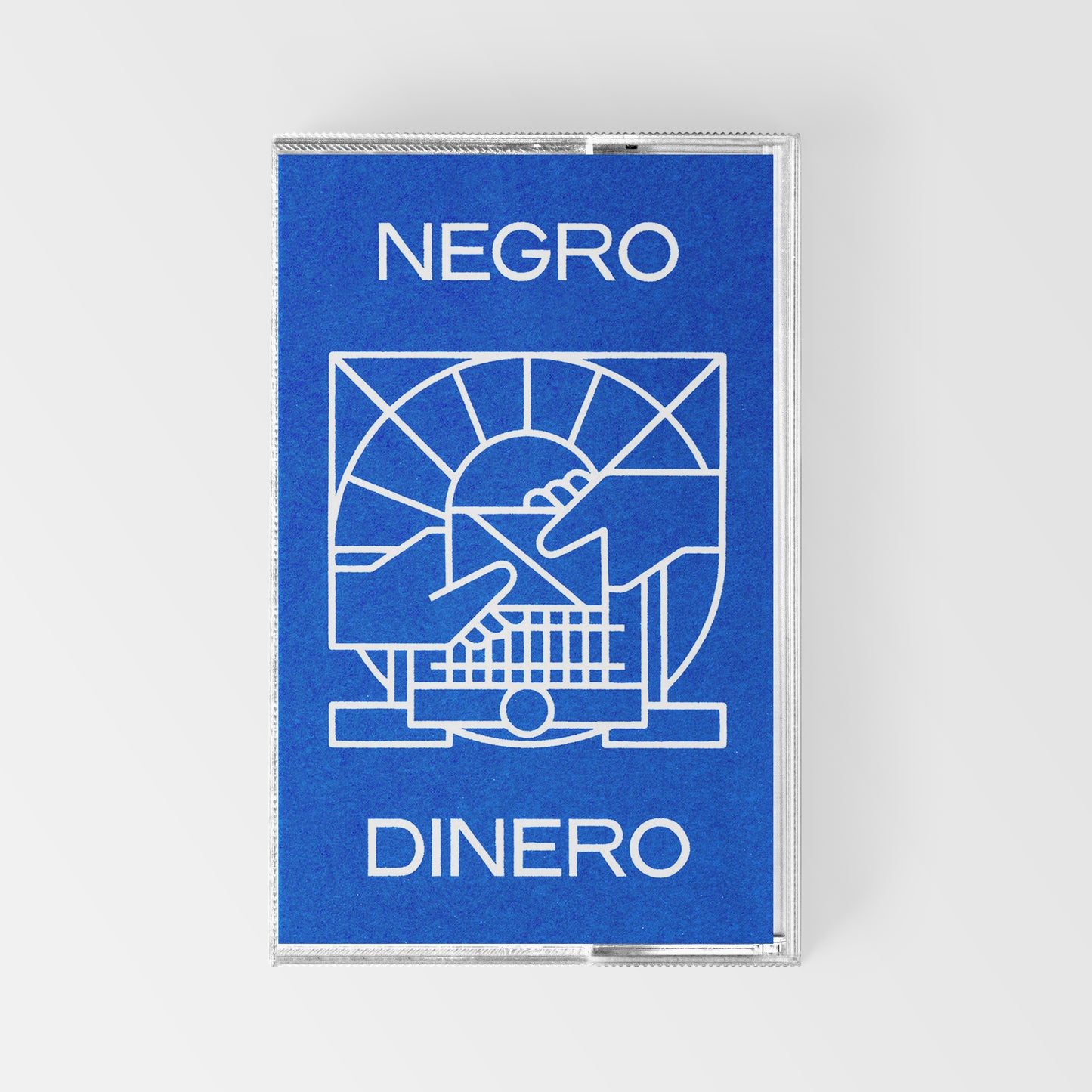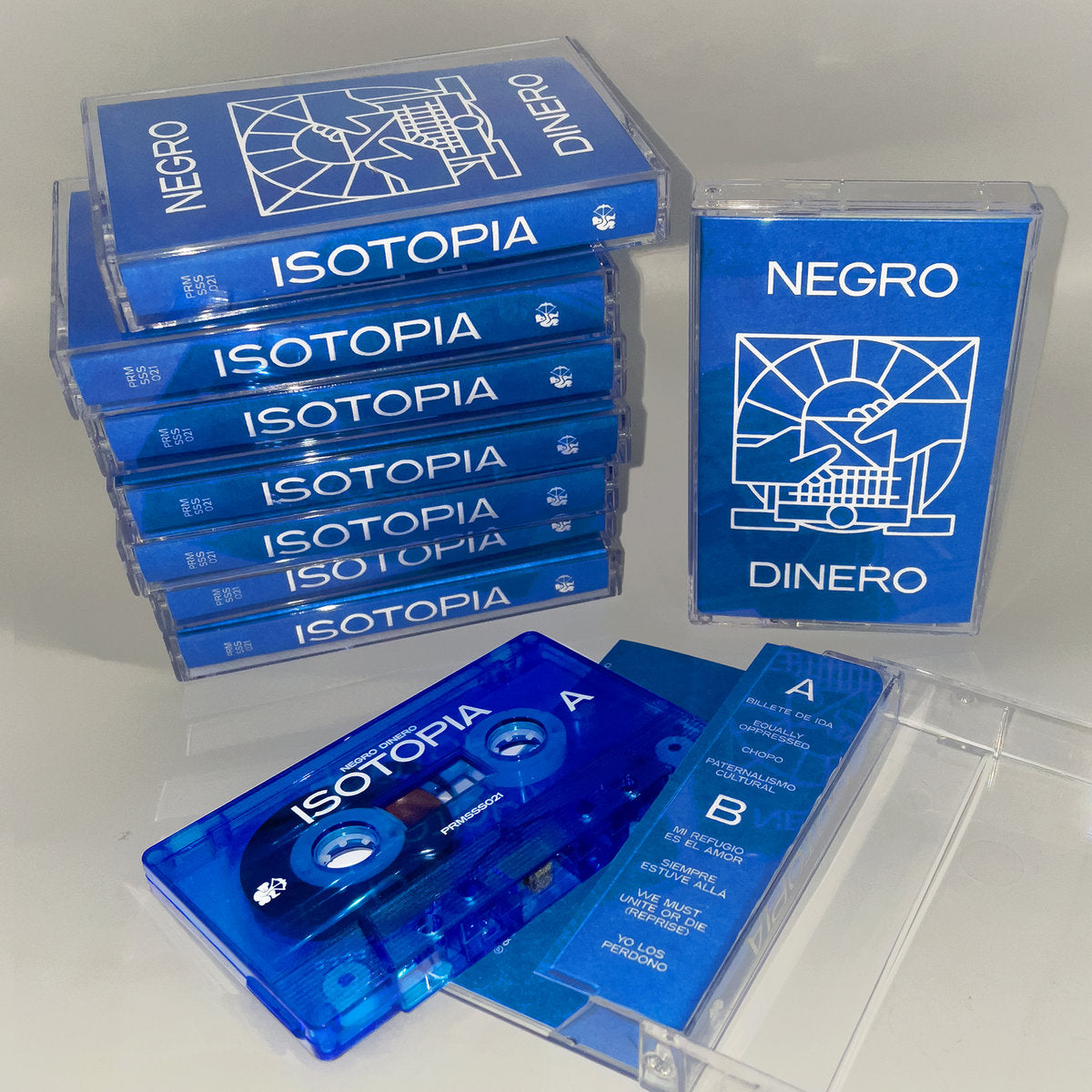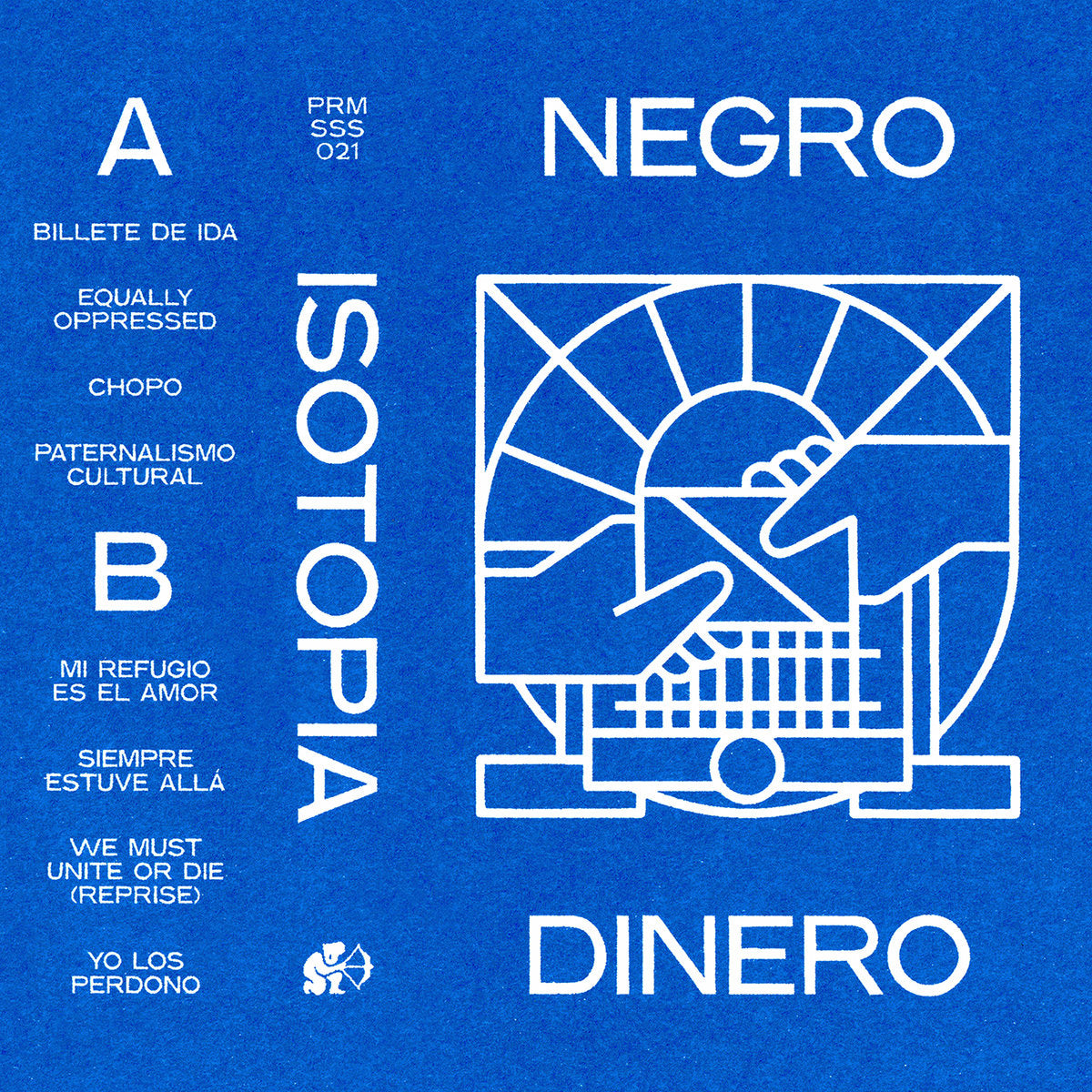 Isotopia (Negro Dinero) cassette tape
Promesses
Risograph printed cover by R·DRYER STUDIO.
Pro duplication.
Limited edition of 100.
Listen here. 
"After a first appearance on the compilation 'Promesses Vol. 2', the enigmatic Negro Dinero present his debut album 'Isotopia'. The result is 8 experimental mental club tracks somewhere between dembow, techno, ambient, reggaeton, merengue and field recordings. In the musical aspect of this project, the deliberate action that Negro Dinero undertake is the reframing and rescuing of symbols, codes and rhythms from the musical Afro Caribbean lore. Jointly, these are combined with modern and futuristic forms, such as electronic music and digital media.
'Isotopia' is about the Republic of Isotopia. Visit the website for further information :
www.isotopia.org
Isotopia is a new project for a country. A solution to all the problems the modern world brings. A neocommunist techno state, where people are required to work in agriculture. Consumerism is abolished, all currency is a native crypto currency and all political decisions are delegated to a randomized voting system based on blockchain technology. All forms of discrimination and hate are eliminated through novelty (patented) spiritual-psychological technologies.
As any utopia project, Isotopia is a way for Negro Dinero to explore the limits of a system. It is the encapsulation
 

of his critical view of institutional western culture, that is based on the inheritance of colonialism, accelerationist capitalism, a self-centered view of the world based on history written by a few and the subsequent alienation caused by these diseases. All postures are influenced mainly by a working class and immigrant point of view."
All tracks written, produced and mixed by Negro Dinero except "Equally Oppressed" and "Paternalismo cultural" mixed by CRNDS / "Chopo" mixed by Pablo Martin
Percussions on "Siempre estuve allá" by Albert Peres
Mastered by Bertrand Härdi
Artwork by Al.Veiga
PRMSSS021
℗ & © 2022 Promesses